Rehabilitation
More than 60 years ago the site for our Munster Plant was selected because of its proximity to high quality limestone and easy access to port, road and rail facilities for receiving raw materials and dispatching products.
Since then, we have worked towards rehabilitating land areas such as the former quarries. We have also been busy improving the process plant area, working with local schools to plant trees and creating an award-winning artificial wetland.
Read on for more information on our rehabilitation and sustainability initiatives
Our wetland
Our award winning wetland was created to provide a clean, reliable, economical and sustainable water supply to the Munster site. Thousands of tonnes of soil were removed to create one of Perth's first artificial wetlands.
Located in a 12.8-hectare natural bush reserve adjacent to Munster, the wetland covers an area of nearly two hectares and holds 16 million litres of water. The wetland achieves two goals: providing recycled water for industrial use and creating a habitat for a variety of flora and fauna, including 60 bird species, frogs, bats and reptiles. Providing habitat for local wildlife is important because a lot of the local native vegetation has been cleared to allow the development of residential subdivisions. We're proud to be able to use the land available on our site to support important habitats for our local species.
Download the wetland brochure.
Revegetation
We have successfully rehabilitated more than 35 hectares of land previously used for quarries. Since 2009, more than 300,000 seedlings have been planted across our site as part of revegetation programs.
The key to the ongoing success of our rehabilitation program has been the significant investment into research to help determine appropriate soil preparation and native plant species to be used in the area.
Revegetation on this scale represents a significant opportunity to protect and nurture local native flora and fauna as much of the original bushland in the area has now been lost to clearing for housing subdivisions.
We have achieved considerable success in establishing tuart trees on part of the Munster site. Our revegetation program has focused on establishing and improving both internal and external ecological corridors to improve movement of fauna across the site and ensure long term linkages between larger natural vegetation areas.
The rehabilitation of the quarries, along with our wetland, has encouraged a vast array of wildlife to inhabit the area, including a large colony of blue wrens.
Our aims are to increase habitat and foraging opportunities and try to attract particular wildlife to the Munster area, such as the endangered Carnaby's Cockatoo.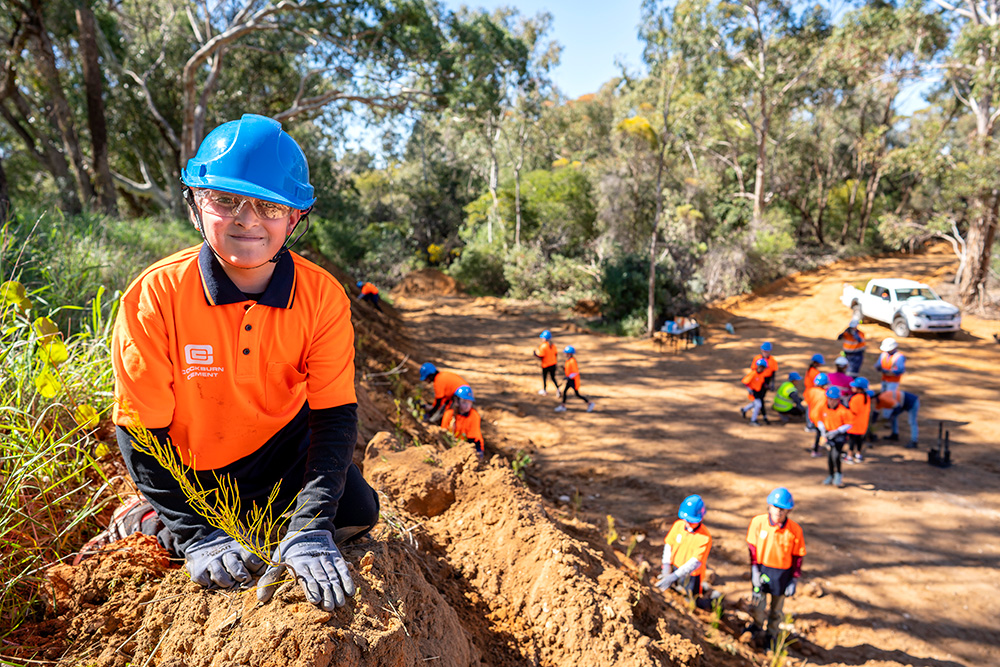 Recycling programs
Cockburn Cement is committed to the continuous improvement of its recycling program, including looking at innovative ways to recycle manufacturing by-products.
Our Munster site recycles large volumes of water through our onsite wetland which has been specifically developed for this purpose.
Cockburn Cement has a waste management program in place to recycle paper products, plastics, glass, metals and oils.
Marine research
& rehabilitation