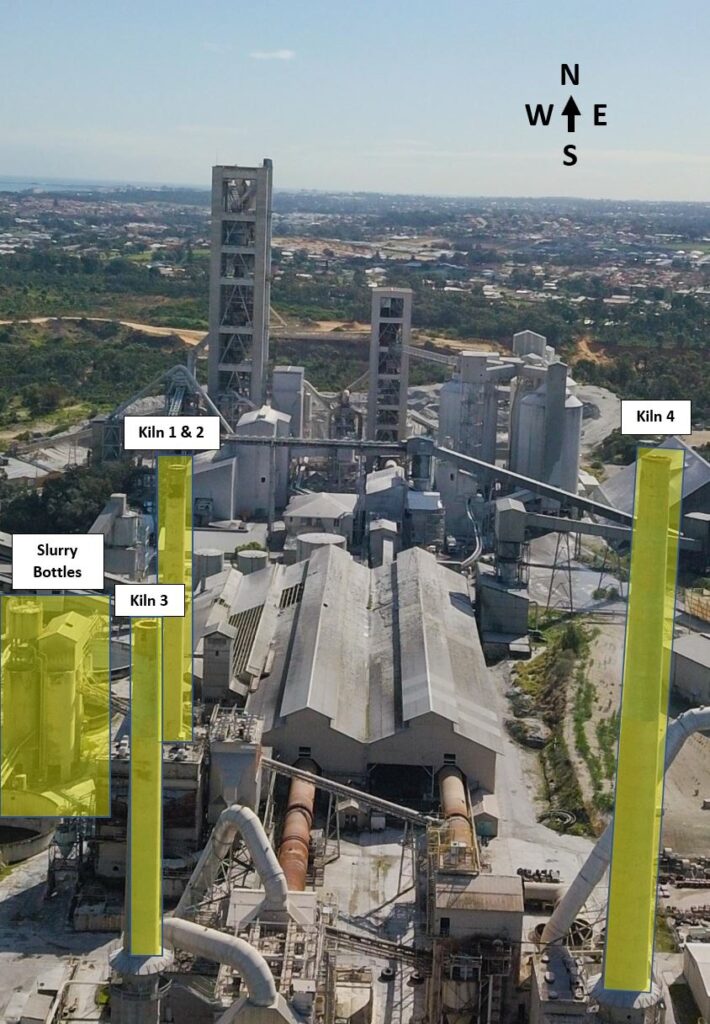 CCL is undertaking the approval requirements to allow for the demolition of the clinker kiln stacks at our Munster site.
Clinker has not been manufactured at the Munster site since 2014, with the kiln and stacks in care and maintenance since that time. Given there are no plans to recommence clinker production, CCL is now seeking to progress the demolition of the clinker kiln chimney stacks and progressively rehabilitate this part of our operations. Lime manufacture will continue at the Munster site while cement milling will be consolidated at our Kwinana operations by 2023.
Demolition works are expected to commence in June subject to approvals and is expected to take approximately four months. The works will involve the progressive "nibbling" of the chimney stacks with the use of cranes. The same method was used successfully for Kiln 5 stack in 2013. No explosives or blasting will be required for the demolition. All demolition material will be removed and transported by truck to approved landfill or where possible recycled.
The demolition contractors will have a HSE Management Plan in place to manage dust and noise to minimise any impact on the site or to the community.
Completion of the works will significantly improve the local skyline, and substantially improve the visual amenity of the Munster site.
If you required any further information on the demolition activities or in regard to Cockburn Cement operations, please contact 1800 156 826 or email us at Community@cockburncement.com.au.